Rail Trail 10K Race
SATURDAY OCTOBER 5, 2024


Registration Coming 12/1/2023
Our 7th Annual Rail Trail 10K Race is

the 2023 10K State Championship Race
for the Road Runners Club of America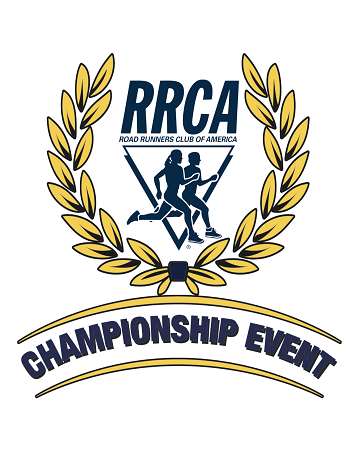 THE COURSE
100% on the Rail Trail with no cars and no street crossings.
Flat and picturesque out-n-back running through Fall's natural beauty.
Venue: New Haven / Northampton
Railroad Canal Line Main Parking Lot
255 Sherman Ave. Hamden, CT. 06518

Plenty of parking in all Rail Trail lots plus on-street
Poland Spring Water & Gatorade Endurance at at Miles 2.5 and 3.5




THE ENTRANT STUFF
Long sleeve cotton race shirts for all entrants.
Gorgeous 3" Custom Finisher Medals
Poland Spring Water and Gatorade Endurance at the finish line for Finishers
Award winners can immediately get their awards from the awards table. We do not have an award ceremony. Results are texted and emailed immediately as well as streaming.
Custom awards pint pilsner glasses to the Overall Top 3 Men and Women and top 3 in 10 year divisions (0-19, 20-29, 30-39, 40-49, 50-59, 60-69, 70+)
Porto-Lets at the venue

TIMING AND RESULTS
Transponder Timing and Results with "Gun" and "Net" time.
Results Live streaming and emailed to you once you finish.

CUTOFFS AND EARLY STARTS
There are no time cutoffs and no early starts for this race.


THE HISTORY

2017: Our inaugural Rail Trail 10K Race debuted with a large field of runners. The 10K is back!
2020: The race was cancelled due to Covid19.
2021: We are back!
2023: We are the 10K State Championship race for the Road Runners Club of America!
WHAT IS A RACE SERIES STREAKER?

Since 2014 we have offered a challenge to all who would like to accept. Finish all 3 of our 2024 Half Marathons (The Savin Rock Marathon counts too) and we give you a FREE custom Shoreline Sharks Race Series Streaker Hoodie.
1. 3/23/2024 The Savin Rock Marathon or Half Marathon
2. 5/25/2024 The Hamden Hills Half Marathon
3. 9/14/2024 The Gulf Beach Half Marathon
You can register on-line or race-day, it does not matter. Finish all 3 and you've got it! We will be handing the Hoodies out at the Rail Trail 10K on 10/5/2024 or the Shoreline Turkey Trot 5K on 11/28/2024 or you can pick it up from us in North Haven. We will no longer be shipping them, unfortunately.
PRICING STRUCTURE
12/1/2023 - 4/7/2024: $55
4/8/2024 – 10/3/2024: $60
10/5/2024: $65 In-Person Registration
(Cash, Venmo, PayPal, Checks only. No Cards)

TRANSFER & DEFER INFO
You may TRANSFER your registration to another athlete until 9/5/2024 for $25. *This is done by you on-line through Active*
THIS IS A HARD DEADLINE. NO EXCEPTIONS
You may DEFER your entry to the 2025 Race until 9/5/2024 for $25 (via email to Defer@ShorelineSharks.com)
We will confirm via email. Print that email and have it when you come in 2025. You will register in-person, pay $25 and sign the waiver on Race Day. You are guaranteed a spot.
THIS IS A HARD DEADLINE. NO EXCEPTIONS
NO REFUNDS /NO EXCEPTIONS
PLEASE DO NOT EMAIL ASKING FOR AN EXCEPTION FOR ANY REASON. ABSOLUTELY NO EXCEPTIONS AT ALL FOR ANY REASON WHATSOEVER.
If we postpone an event due to uncontrollable circumstance as we had with Covid, we will always honor your registration with a race in the future, but we do not refund.
*Active.com offers an insurance plan for a fee but we are not involved with that. We have no refunds.


RACE DAY
Saturday 10/5/2024
6:45am: Registration and Bib/Shirt Pickup Opens
7:45am: Registration and Bib/Shirt Pickup Closes
8:00am: Race Starts
8:35am: First Finishers
10:00am: Final Finishers / Venue Closed


New Haven / Northampton
Railroad Canal Line Main Parking Lot
255 Sherman Ave. Hamden, CT. 06518
Bring photo ID

PARKING

Plenty of parking at all of the Rail Trail lots and on the street (where legal)

No Parking at the Dunkin Donuts / Amity Liquors Lot