Savin Rock Marathon & Half Marathon
Saturday March 26, 2022
Back to March we go!
Connecticut's 2nd largest Marathon

Join us for our 11th Annual event
Road Runner Club of America's Connecticut State Championship Races for 2022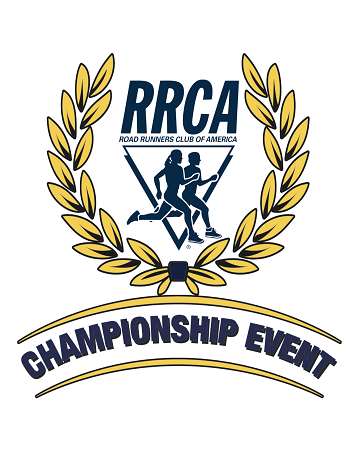 THE COURSE
Our course is challenging and starts off with 4 miles flat, followed by 5 hills in the next 5 miles and finishes downhill and flat for the final 4 miles. Do that twice for the Marathon.
1/3 of the course is along Long Island Sound.
Some roads will be partially closed (Police at intersections) but most roads will be open.
Aid stations every 2 miles beginning at Mile 2.5 stocked with Water, Gatorade & GU.
Porto-Lets at Miles 4.5, 6.55, 13.1, 17.6, 21.5.
Half Marathon Course (2 loops for the Marathon) MapMyFitness Link

USATF Certified Marathon Course #CT15002JHP
Boston Marathon Qualifier
USATF Certified Half Marathon Course #CT15001JHP
Venue: 6 Rock St. West Haven, CT. 06516
The Savin Rock Conference Center Exterior hosts registration, Porto-lets, awards, etc. Plenty of parking there and spots next door at Jimmie's. Go to the beach side.
Our 9AM start time will accommodate those who will travel on race day via train to the West Haven Train Station. The first train arrives at 7:50am, and gives enough time to get to the venue which is only a mile and a half away to register.
THE ENTRANT STUFF
Men's and Women's cut Short Sleeve Tech T-Shirts for all entrants.
Custom Finisher medals for all Finishers *Marathon & Half Marathon are different.
Water, fresh bagels, and bananas at the finish line for Finishers.
All Finishers can grab a "Finisher Receipt" from the timer when they cross the finish line. Award winners can immediately get their awards from the awards table. We do not have an award ceremony. Grab and go, don't waste the day waiting.
Custom pint pilsner glass awards to the top 3 Men and Women overall and in every 5-year divisions.
Professional photos by J Macht Photography.
Any Marathoner can drop down to the Half Marathon and be an official finisher. You can stop before the 2nd loop or you can try the second loop and not complete it (Mile 17 is across the street from the venue). Your Half Marathon split time will be an official Half Marathon Finish. We call this the "Drop Down Guarantee" and many people do it every year. Just let the timer know and he will change it.
TIMING AND RESULTS

Transponder Timing and Results with timing splits at 6.55, 13.1, 19.65 and 26.2.
Results will be live streaming on SecondWindTiming.com as well as emailed to you once you finish.
CUTOFFS AND EARLY STARTS
Half Marathon Time cutoff is 5:00.
Marathon Time cutoff is 6:30.
The Second loop closes at Noon so any Marathoner who has not started the second loop will become an official Half Marathon Finisher.
Those who plan to run a 6 hour to 6:30 Marathon, you MUST start at 8:30am. Simply approach the timer and let him know. He will manually add you in. You will be official.
NOTE: Early starts are only for those who will do a 5:45-6:30 range marathon. We can't have anyone else go early. You will be DQed if you start early and finish faster than 5:45.
WHAT IS A RACE SERIES STREAKER?

Since 2014 we have offered a challenge to all who would like to accept. Finish all 3 of our Half Marathons and we give you a FREE custom Shoreline Sharks Race Series Streaker Hoodie.

(Golden Streaker is for the Half Marathons and the Silver Streaker is for the 5Ks and the 10K.)
FREE Custom Race Series Hoodie to all who complete all 3 of these races:
1. 3/26/2022 The Savin Rock Marathon or Half Marathon
2. 5/28/2022 The Hamden Hills Half Marathon
3. 9/10/2022 The Gulf Beach Half Marathon
You can register on-line or race-day, it does not matter. Finish all 3 and you've got it!
*We offer a 3-Half Marathon Golden Streaker Ticket with a 15% discount but there are NO TRANSFERS AND NO DEFERRALS with that special deal.
THE HISTORY

2004-2010: The race was run as the Shoreline Sharks Half Marathon and was the unofficial State Championship Half Marathon Race for Triathlon Clubs.
2011: The race was renamed The Savin Rock Half Marathon and a 5K was added. The event was opened to the public.
2015: The Marathon option was added (2 loops) and the course was USATF Measured and became an official Boston Marathon Qualifier. The 5K was moved to another date (currently Mother's Day and Thanksgiving Day).
2020: 2 weeks before the race, Covid19 shut everything down and forced the postponement of the race to 2021.
2021: The race was pushed to 10/30 due to the Covid19 shutdowns.
2022: We are back to the last Saturday in March.
PRICING STRUCTURE

12/12/2021 - 1/31/2022
Marathon $90
Half Marathon $65
2/1/2022 - 3/23/2022
Marathon $95
Half Marathon $70
3/26/2022 Race day
In person possible but not guaranteed
Cash, Checks, Venmo, PayPal only. No cards.
Marathon $105
Half Marathon $75
TRANSFER & DEFERRAL INFO

You may TRANSFER your registration to another athlete until 2/26/2022 for $10.
*This is done by you on-line through Active*
THIS IS A HARD DEADLINE. NO EXCEPTIONS.
You may DEFER your entry to the 2023 Savin Rock Race until 2/26/2022 for $10
(via email to Defer@ShorelineSharks.com)
We will confirm via email. Print that email and have it when you come in 2023.
You will register in-person, pay $10 and sign the waiver on Race Day.
You are guaranteed a spot.
THIS IS A HARD DEADLINE. NO EXCEPTIONS.
NO REFUNDS /NO EXCEPTIONS
PLEASE DO NOT EMAIL ASKING FOR AN EXCEPTION FOR ANY REASON. ABSOLUTELY NO EXCEPTIONS AT ALL FOR ANY REASON WHATSOEVER.
If we postpone an event due to uncontrollable circumstance as we had in 2020, we will always honor your registration with a race in the future but we do not refund.
*Active.com offers an insurance plan for a fee but we are not involved with that. We have no refunds.
RACE DAY

Saturday March 26,2022
7:00am: Registration / Bib and Shirt Pickup Opens
8:30am: Registration / Bib and Shirt Pickup Closes
9:00am: Marathon & Half Marathon Starts
10:15am: First Finishers for the Half Marathon
11:40am: First Finishers for the Marathon
12:00pm: Start of the Second Loop closes
2:00pm: Final Half Marathon Finishers
3:00pm: Final Marathon Finishers
Savin Rock Conference Center (on the beach side)
6 Rock St. West Haven, CT. 06516
Bring photo ID
TRAVEL AND HOTEL ACCOMMODATIONS
Air Travel
West Haven, Connecticut can be accessed easily from Bradley International Airport in Windsor Locks, CT. (59 Miles away) as well as JFK International Airport (77 miles away) and LaGuardia International Airport, (70 miles away) both in Queens, NY. Bradley will be MUCH easier to fly through and travel to and from the race venue, but the tickets may be more expensive. Recently Tweed Regional Airport has offered flights from various cities so check them out too. Tweed is less than 10 miles from the venue.
Train Travel
West Haven Train Station is 1.5 miles from the venue.
Service from NYC and Boston among other places.
Hotels
The closest (2 miles from the venue) hotels to stay in for the Savin Rock Marathon & Half Marathon are:
Hampton Inn Suites
510 Saw Mill Rd. West Haven, CT. 06516
Phone (203) 932-0404

Best Western Executive Hotel
490 Saw Mill Rd. West Haven, CT. 06516
Phone (203) 933-0344
PARKING